Need New Tires?


Visit Yark Nissan Today For Your New Set.

Tires represent the foundation of your vehicle, and you always want to make sure that all four wheels are operating at their best. That's why Yark Nissan is staffed with experts who are ready to help you with wheel alignments, tire rotations and overall Nissan tire repair. Whether you're dealing with a flat tire or you need to replace the tires on your Nissan Versa or Rogue, our Nissan dealership near Maumee, OH, is here for you. Don't forget to browse our new tire sales specials and Nissan service specials to save big on your required maintenance!

How Often Do You Need to Rotate Your Nissan Tires?
You should rotate your Nissan tires every six months or 6,000 miles, whichever comes first.
If you don't rotate the tires on your vehicle, they may experience uneven wear and tear.
Is it really necessary to rotate your Nissan tires? The answer is yes; routine tire rotations are essential in extending the life of your tires. There's a wide variety of reasons why uneven tire wear may occur, but we're here to make sure that doesn't happen. If we find that your Nissan model also requires tire balancing, we can perform that service during the same appointment. Get a Nissan tire rotation today at Yark Nissan.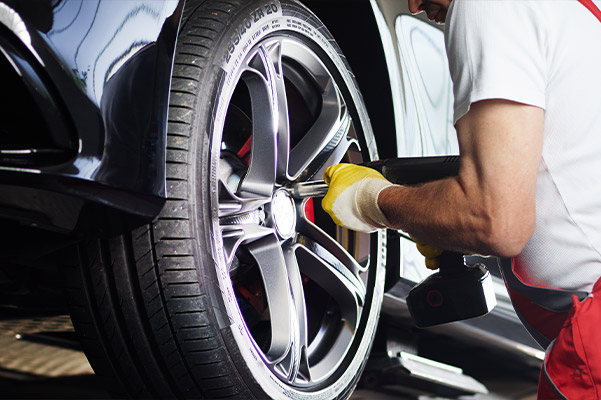 Nissan Tire Specials near Me
Whether you want to save on the price of new Nissan tires or are looking for Nissan service specials that will cut costs on your scheduled tire repairs, visit our Toledo Nissan dealership. We offer tire coupons, tire service specials and other Nissan service incentives that are designed to help you leave our dealership with extra cash in your pocket and a smile on your face. Browse all of our Nissan service specials today!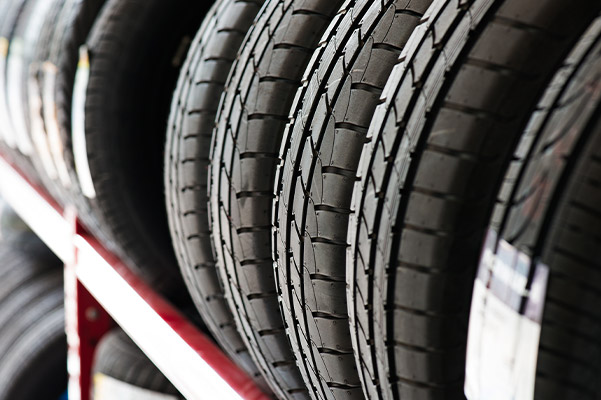 Find Tire Repair Shop near Me
When you need flat tire repair near Maumee, OH, or any other tire service, schedule Nissan service with us. We're conveniently located at 5957 Central Avenue in Toledo, OH, and are always at the ready to assist you with your Nissan tire repairs. When you pay us a visit, make sure to ask one of our experts about available Nissan tire offers.