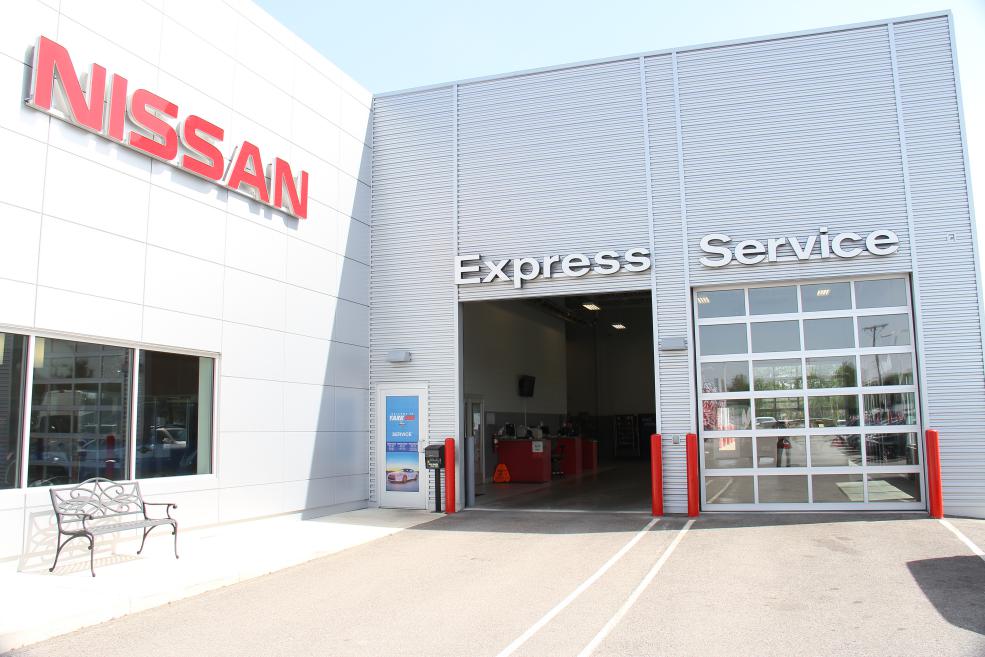 Taking care of your car's health is like taking care of your own. It's a no brainer, especially since you've invested thousands of dollars into purchasing your car. Proper maintenance can extend the life of your Nissan car, truck, or SUV, and is a small price to pay relative to the cost of a new car. Regular car maintenance can also save you from larger repairs down the road, like engine failure or overheating issues. At
Yark Nissan
, our
ServiceCenter
provides an
Express Service
so you can get your car serviced quickly and easily. From basic oil and filter changes to tire rotations and air filter replacements, our certified technicians will get you in and out the door in 30 minutes or less.
We offer this Express Service because we truly believe that taking care of your car on a regular basis will save you money down the road. We've catered our basic vehicle servicing around your busy lifestyle so you can easily follow the manufacturer-suggested maintenance schedule. Getting your car serviced regularly and consistently is an important part of car ownership. Read below to see why.
1. Oil changes improve efficiency and reduce engine wear
A regular oil change following the manufacturer suggested intervals will reduce sludge buildup, which reduces engine performance and efficiency. Replacing old, dirty oil will give you power and MPGs back, while also reducing heavy wear on your engine. Your engine has to work harder when it isn't properly lubricated, and this can cause engine damage or pre-mature failure.
2. Tire rotations save you money and makes driving safer
Often overlooked, tire rotations and inspections will save you the hassle and cost of buying new tires frequently. By having your tires rotated, you'll wear your tires more evenly. Even tire wear extends the life of your tires, makes your car more efficient, and will get you to your destination safely and securely.
3. Air filter replacements allow clean air into the cabin
Replacing your air filter will allow you and your car to breathe better. Your car's engine requires clean air to perform at its best, so having a clean air filter is a must. An air filter also cleans the air that enters the cabin. After an air filter replacement, you'll be sure you're breathing in plenty of clean air, especially during summer months when you're running the air conditioning.
4. Wiper blade replacements make it easier to see through the windshield
An old, cracking windshield wiper blade won't fully wipe away water, making it difficult to see the road ahead of you. Replacing your windshield wiper blades will ensure a clean wipe if you're caught in a sudden summer storm. You and the drivers around you will be a lot safer with new windshield wiper blades.
5. Multi-Point Inspections can uncover costly repairs before they happen
A multi-point inspection is like a health check-up at the doctor's office. Catch potentially costly repairs before they happen with a regular check-up at the Yark Nissan Express Service Center. Worn suspension and oil leaks could hint at bigger problems, but fixing the problem early can prevent greater damage and more expensive repairs.
Save yourself from the headache of big, expensive repairs with regular maintenance and service. Take advantage of the Express Service from Yark Nissan in Toledo, Ohio. We proudly serve Bowling Green, Findlay, Ann Arbor, and Monroe, Michigan with our quick service. You can easily schedule aservice appointment and check on the repair status of your vehicle online. Contact or visit us for more information today!